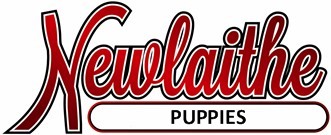 IMPORTANT INFORMATION

We do help Breeders who have used our Boys (on their approved girls) so please do get in touch

No news at present



If you send an e-mail simply asking the price your e-mail is very likely to be ignored!
Please take a little time to let us know as much information about yourselves as possible such as;
history with Boxers/other breeds, location, home and working environment etc etc.
We always help the owners of a litter sired by one of our boys to find the right forever homes
However patience is a virtue!

If you are successfully placed on our waiting list it is only POLITE to let us know if you find your new family member elsewhere
Our puppies are not on a conveyor belt, they are not made to order and is very frustrating when we do have a potential puppy for you
to learn that you have found one elsewhere (that in itself is no problem - not letting us know is - it only takes a minute to send an email!)

Do not add to your email and we would like a 'bobtail'
To achieve the 'bobtail' which can be anything from a stump to almost full length the genes of a Corgi have been crossed with the Boxer gene
We do NOT have any mixed genes in our puppies - you will also note we do not allow our boys to be used on bobtail bitches!

It is of the utmost importance to us that any Newlaithe dog is homed for life
Your new family member is NOT just for Christmas!

A few of our own previous litters

Moley (now Burt) & Oliver posing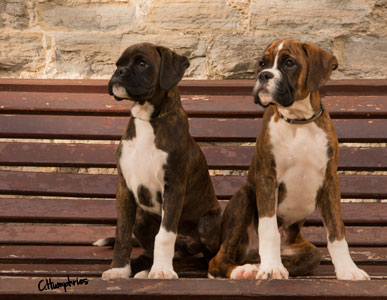 Feeding time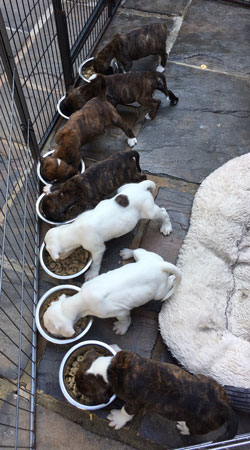 Enjoying their fluffy bed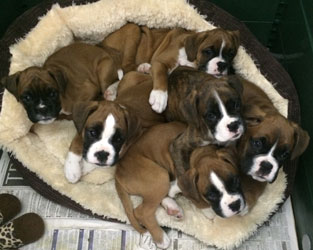 Hello!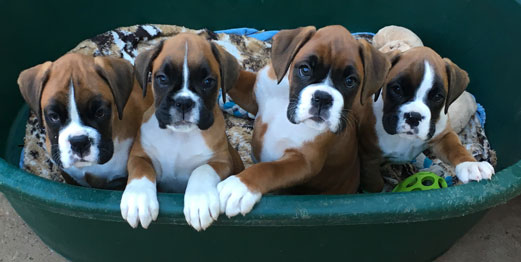 Typical litters sired by our Stud Dogs (not here with ourselves)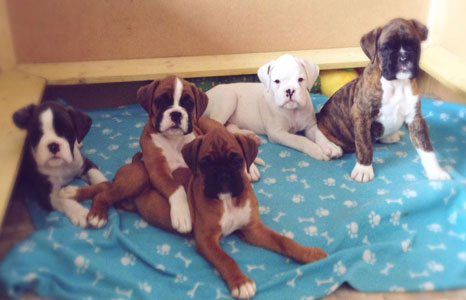 Photo courtesy of S Reynolds
The same litter all grown up on a family meet-up day (plus the Mum on the right) 12 Months on!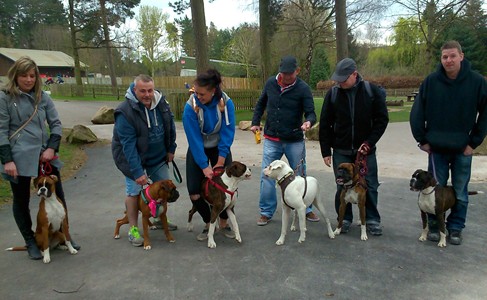 Photo courtesy of Sally Winter the proud owner of Freddie pictured second from the right and on the initial photo far right




A lovely litter sired by one of our boys who had to be hand-reared due to the tragic loss of their Mum
Beautifully reared by Bev & her family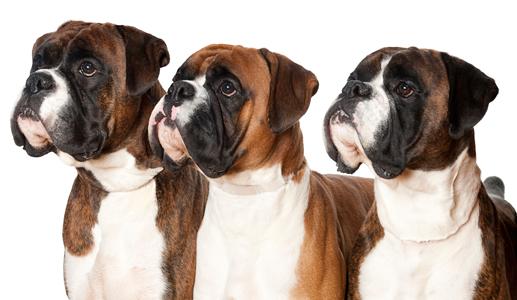 We are both members of The Northern Boxer Club (currently Chairman and Secretary/Treasurer)
We adhere to Boxer Breed Council's, The Northern Boxer Club's and The Kennel Club's Code of Conduct
Kennel Club Assured Breeder with the Accolade of Excellence
© 2015 All Rights Reserved Newlaithe Boxers
No images may be taken/used from this web-site without written confirmation from Newlaithe Boxers