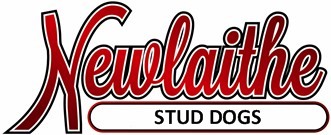 We have top producing
Boxer Stud Dogs
available here at Newlaithe
IMPORTANT INFORMATION
We will not allow ANY of our Boys to be used on 'Bobtail' bitches
To achieve a 'Bobtail' the genes of a Corgi have been CROSSED with the Boxer gene!
CHAMPION NEWLAITHE DOOGLEBUG JW
As at May 2016 current Breed Leader in the Annual Arden Grange/Dog World Competition
8 CCs 3 RCCs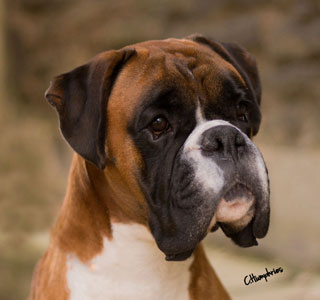 Superb Red & White - all male with superb bone and construction
Already producing superb puppies with multiple CRUFTS Qualifications for 2015 & 2016
and Green Card winners
Heart Tested 0/1
COI 10%
Stud Fee £600.00
Pedigree Download HERE
NEWLAITHE BUG ON JW
1 CC & 2 RCCs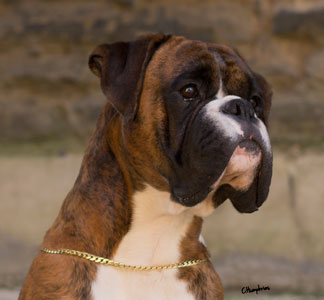 Sired by CH Newlaithe Dooglebug JW and his Dam is a daughter of CH Newlaithe On Target JW ShCM
Heart Tested 0/1
COI 14.6%
Stud Fee £500.00
Pedigree Download HERE

NEWLAITHE LEONARDO JW
1 RCC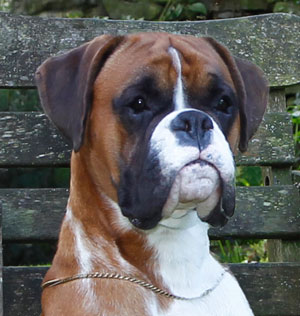 Heart Tested 0
COI 9.2%
Stud Fee £500.00
Pedigree Download HERE
Championship Show winning dogs with outstanding pedigrees
Quality NOT Quantity!
All Heart Tested and produce QUALITY Boxer Puppies
Excellent assistance given throughout pregnancy, rearing and help in finding suitable forever homes
When considering using one of our Stud Team we advise the following should be undertaken on your Bitch
Heart Tested under the Boxer Breed Council Scheme through an approved Cardiologist
Regularly Boostered and Health Checked by your own Vet
With the current concerns about Juvenile Kidney Disease (JKD) in our Breed it is advisable to have a Urine Specific Gravity Test as part of the annual Health Check
Please consider the overall COI with the potential Sire
Puppy Pack & Pedigree Paperwork available from
Have A Dog Day
a must for every Breeder!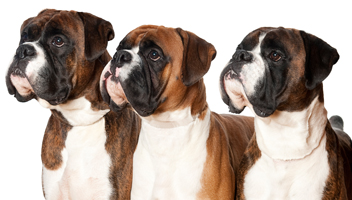 CH
On Target, Conjured Design and Magical Trick