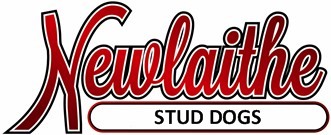 We have top producing Boxer Stud Dogs available here at Newlaithe

IMPORTANT INFORMATION
We will not allow ANY of our Boys to be used on 'Bobtail' bitches
To achieve a 'Bobtail' the genes of a Corgi have been CROSSED with the Boxer gene!
There are NO natural short tails unless you call crossing the genes with a Corgi 'natural'!!!!
We also request all puppies registered with the Kennel Club are Endorsed with a Sales Contract confirming this and that
all Health requirements will be undertaken (and met!) before the endorsement is lifted
This therefore safeguards our beloved Boxer our lines and also the lines of your girl

NEWLAITHE SUPER NATURAL JW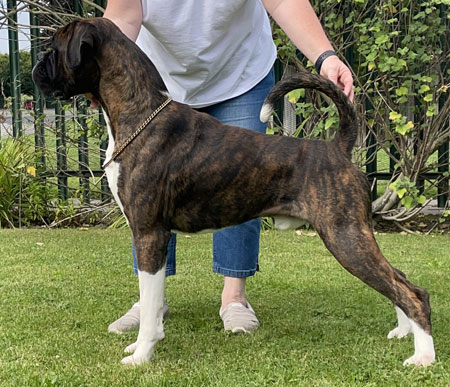 Heart Tested 0
USG (TBC)
COI 12.9%
Stud Fee £600.00
Pedigree Download HERE

NEWLAITHE BUG ON JW ShCM
1 CC & 2 RCCs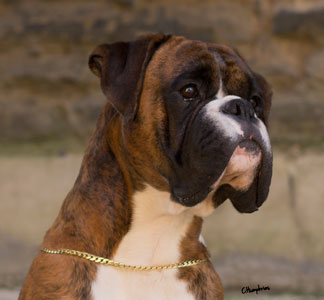 Sired by CH Newlaithe Dooglebug JW and his Dam is a daughter of CH Newlaithe On Target JW ShCM
Heart Tested 0/1
USG Tested
COI 14.6%
Stud Fee £600.00
Pedigree Download HERE


NEWLAITHE DIDDLE ON ShCM
1 RCC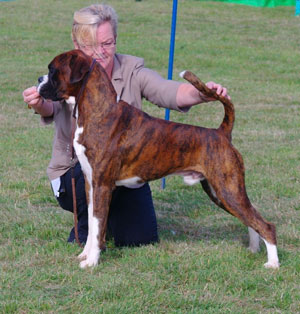 Heart Tested 1
USG Tested
COI 16.2%
Stud Fee £600.00
Pedigree Download HERE
NEWLAITHE SUITED N'BOOTED WITH LEFERGO JW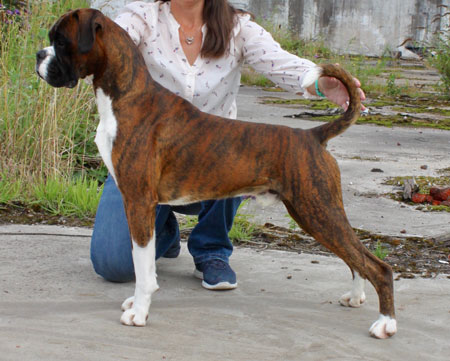 Heart Tested 0
USG Tested
COI 15.2%
Stud Fee £600.00
Pedigree Download HERE

NEWLAITHE WHEELS ON FIRE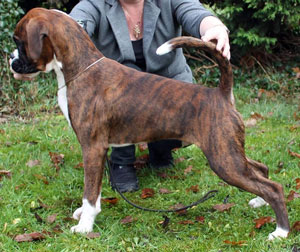 Heart Tested 0
USG Tested
COI 6.4%
Stud Fee £600.00
Pedigree Download HERE
Championship Show winning dogs with outstanding pedigrees
Quality NOT Quantity!
All Heart Tested and produce QUALITY Boxer Puppies
Excellent assistance given throughout pregnancy, rearing and help in finding suitable forever homes

When considering using one of our Stud Team we advise the following should be undertaken on your Bitch
Heart Tested under the Boxer Breed Council Scheme through an approved Cardiologist
Regularly Health Checked by your own Vet
With the current concerns about Juvenile Kidney Disease (JKD) in our Breed it is advisable to have a Urine Specific Gravity Test as part of the annual Health Check
Please also consider the overall COI with the potential Sire

IMPORTANT INFORMATION
If you want to use one of our well-bred Stud Dogs and then sell the puppies for more money than we would ever dream
of then please search for a different sire
We pride ourselves on the quality of all our dogs and do NOT agree with people making money off our hard work
As many are also first time breeders why would you charge more than ourselves who have been established for over 50 years!

Puppy Pack & Pedigree Paperwork available from Have A Dog Day a must for every Breeder!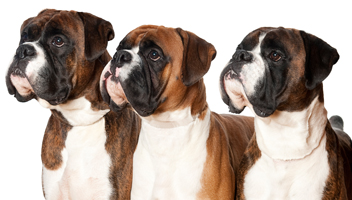 CH On Target, Conjured Design and Magical Trick