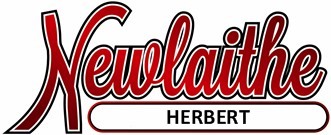 HERBERT THE 'BOXER' SHEEPDOG - NEWLAITHE ICONIC
Herbert has his own page as we are proud to have bred a Boxer Puppy who will (in time!) become a fully fledged 'Sheep' Dog
Herbert is owned, loved and adored by David Sykes & Family

See Herbert's Facebook Page to see all his latest photos and updates




A few archived moments from Herbert

He has grown just a tad since starting his new life at 8 weeks old!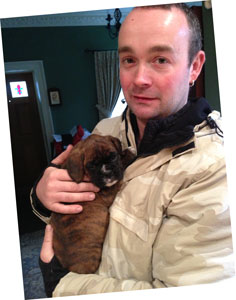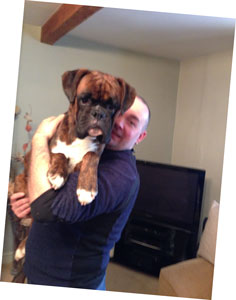 So now Herbert decides that no-one will ever find his hidey hole for his beloved bone!!!!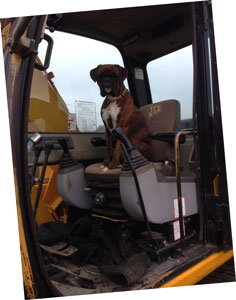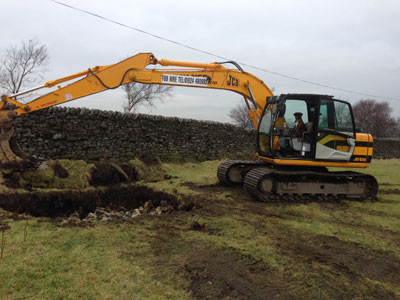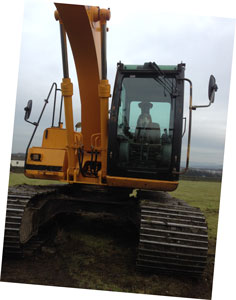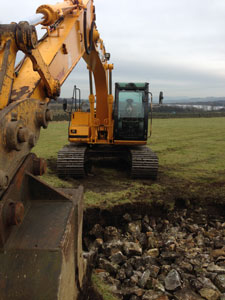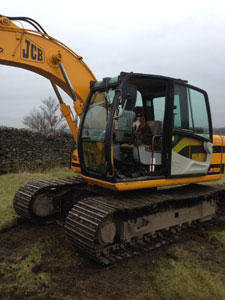 Oh dear what has happened to Herbert.......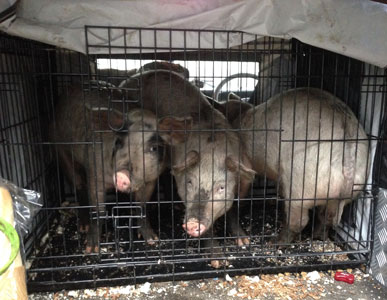 Who is a big boy now ...... Herbert rides the Quad without his crate!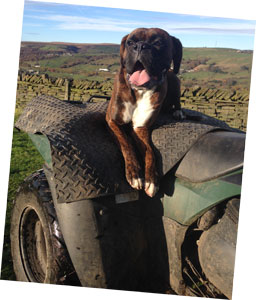 I am KING of the COWS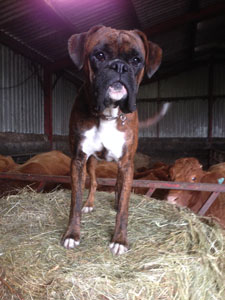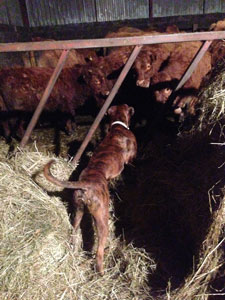 Playing chase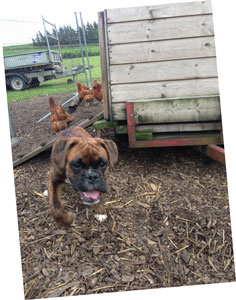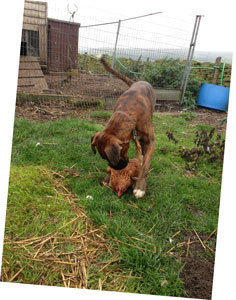 Just look how he has grown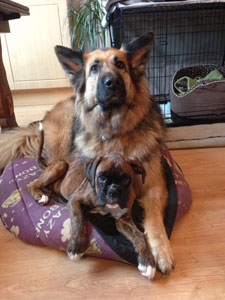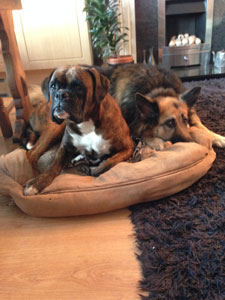 I can have fun too!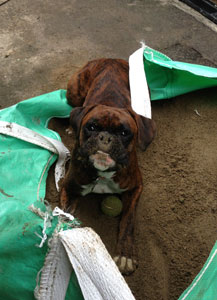 It wasn't me Dad ........ honest!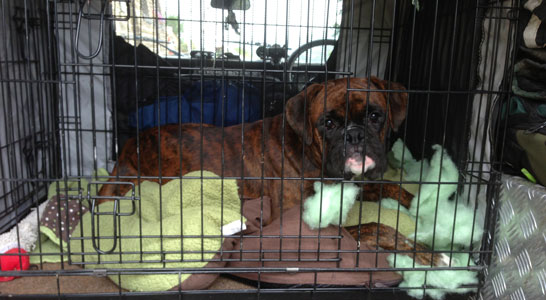 Herbert and his best mate - bless them!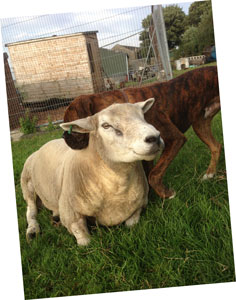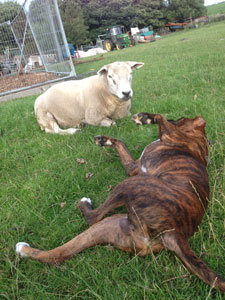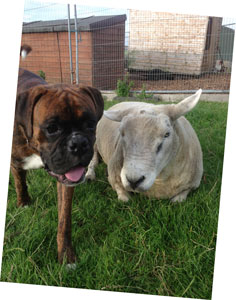 Welcome to the Tractor Driving School!!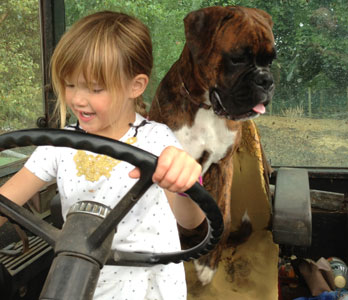 Leila with Herbert and their new friend 'Chick'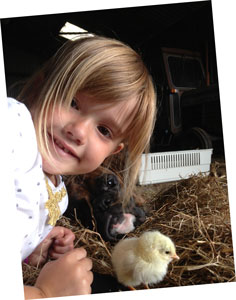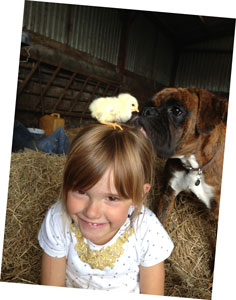 The farmer's trait!!!! Chewing his grass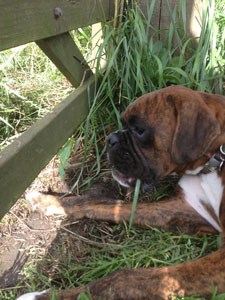 Herbert's taken up fishing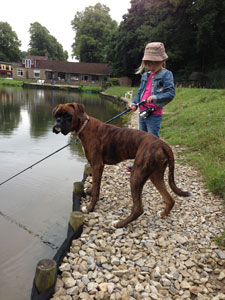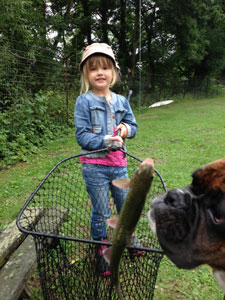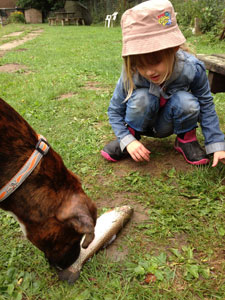 Herbert & Bernard .... Oh dear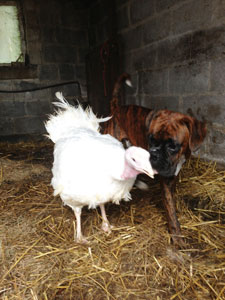 He wants us to think he did this!!!! But he didn't or did he????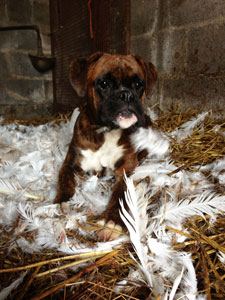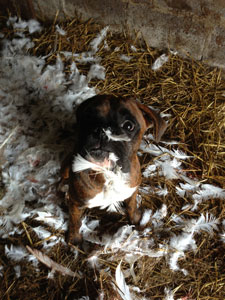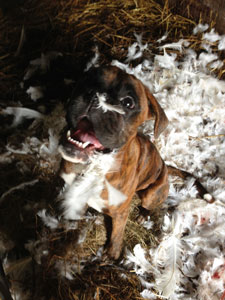 The end result ............. (you just have to laugh)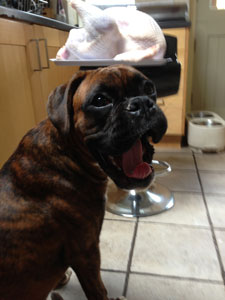 Training has started on his Tracking and Gundog Roll and he has made great progress in being able to follow a Rabbit scent for miles

At only 5 months he can already gather the chickens up into their hut
Unfortunately its more fun for him once this part is done to then dive in to them so they all come out but he's getting there

Keep coming back for more news from Herbert The Boxer Sheepdog!

A few photos of Herbert starting to learn his new role ...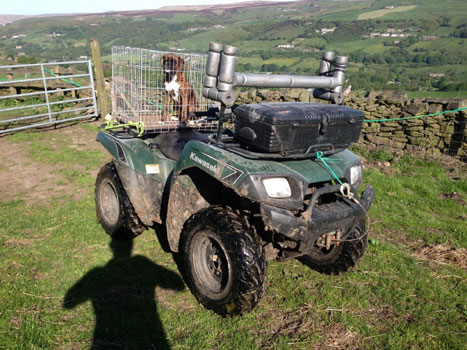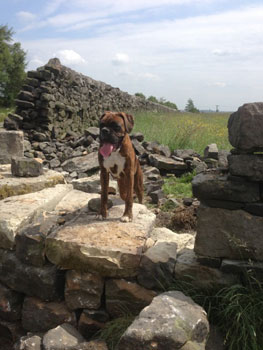 The chickens!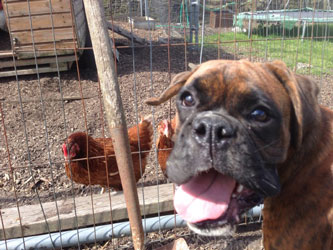 More Sheep Herding & Bull Work for Herbert - he's going to be the Best Sheep Dog ever!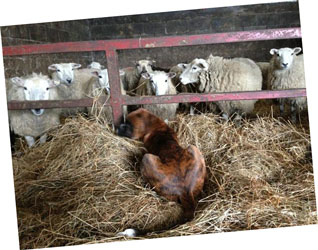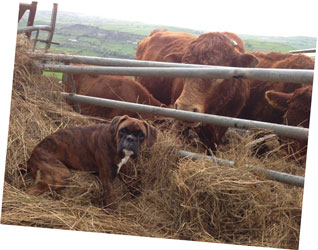 His best pal Lamby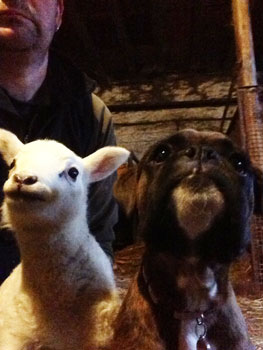 © 2015 All Rights Reserved Newlaithe Boxers
No images may be taken/used from this web-site without written confirmation from Newlaithe Boxers